---
BELhospice introduced the concept of palliative care to Serbia 12 years ago and during that period provided free of charge care to over 1820 cancer patients in advanced stages of illness and support to their families. Palliative care aims to improve quality of life of patients and their families when affected by cancer, offering medical care for the patient, social support, psycho-emotional and spiritual concealing to both patient and the family. Each year, more than 12,000 people in Belgrade need this type of support in their battle with incurable illness. Less than 10% of them currently have access to it. BELhospice believes that palliative care is a human right. Our vision is that all patients in Serbia suffering from cancer in advanced stages receive proper palliative care, at the appropriate time, so that they can live every moment with dignity, alongside their loved ones. In November 2015 BELhospice launched capital campaign under the slogan "Be There!" for building the first inpatient hospice in Serbia, which will significantly improve the quality of life for patients and their families.
DO YOU BELIEVE IN MAGIC?
By Emir Samardžić & Nenad Stefanovski
---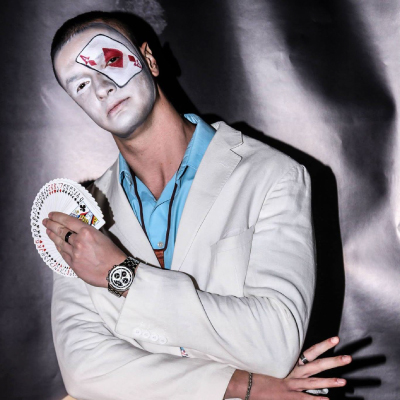 ---
Emir Samardžić
---

---
Emir is one of our most talented magicians. His unique style of magic combines slight of hand and psychology, to bring you the most memorable moment. Emir has traveled more than half of the world, working on cruise ships as a close-up magician and a stage hypnotist, entertaining more than 3000 people each week. He is also a current participant in the "Serbia Got Talent" TV show.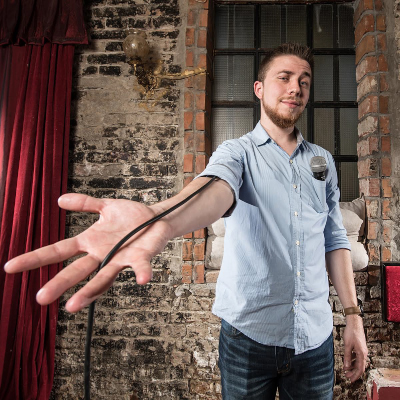 ---
Nenad Stefanovski
---

---
Born and raised near Arc de Triumph – in Skopje. A stand-up comedian, son, brother, boyfriend with a few more ´hazardous´ roles. He just can't help it – he feels like he needs to tell everything to everyone, and that is why the public performances inspire him the most. He hopes one day to perform in Berlin with German citizenship. Although coming from Macedonia, he uses all 6 cases. He doesn't volunteer because of the low wages.
WHERE DO YOU FIND YOUR MAGIC?
Hosted by:
---
Ana Sofrenović
---

---
Often referred to as Serbian Marlene Dietrich or Annie Lennox, Ana Sofrenovic is considered by many an embodiment of elegance, sophistication and style. She is one of the most versatile artists in the region, equally successful on big screen and theatre stage, as well as in performing jazz and film music. Her most famous performances include films Nebeska udica, Legionnaire, The Brothers Bloom, British tv series Ultimate force, Holby City, The Vice and awarded film score for the movie Kaži zašto me ostavi.
---
Vojislav Nedeljković
---

---
Voja Nedeljković, former face of the National TV station "Treći kanal" and presenter of one of the first and most famous music TV shows in Serbia "3K dur", today, after more than 25 years of experience, is renowned radio and TV presenter, recognizable for his voice, charm and witty remarks. Always full of positive energy and ready to make the audiance laugh, he is the host of some of the most popular TV and radio shows in Serbia.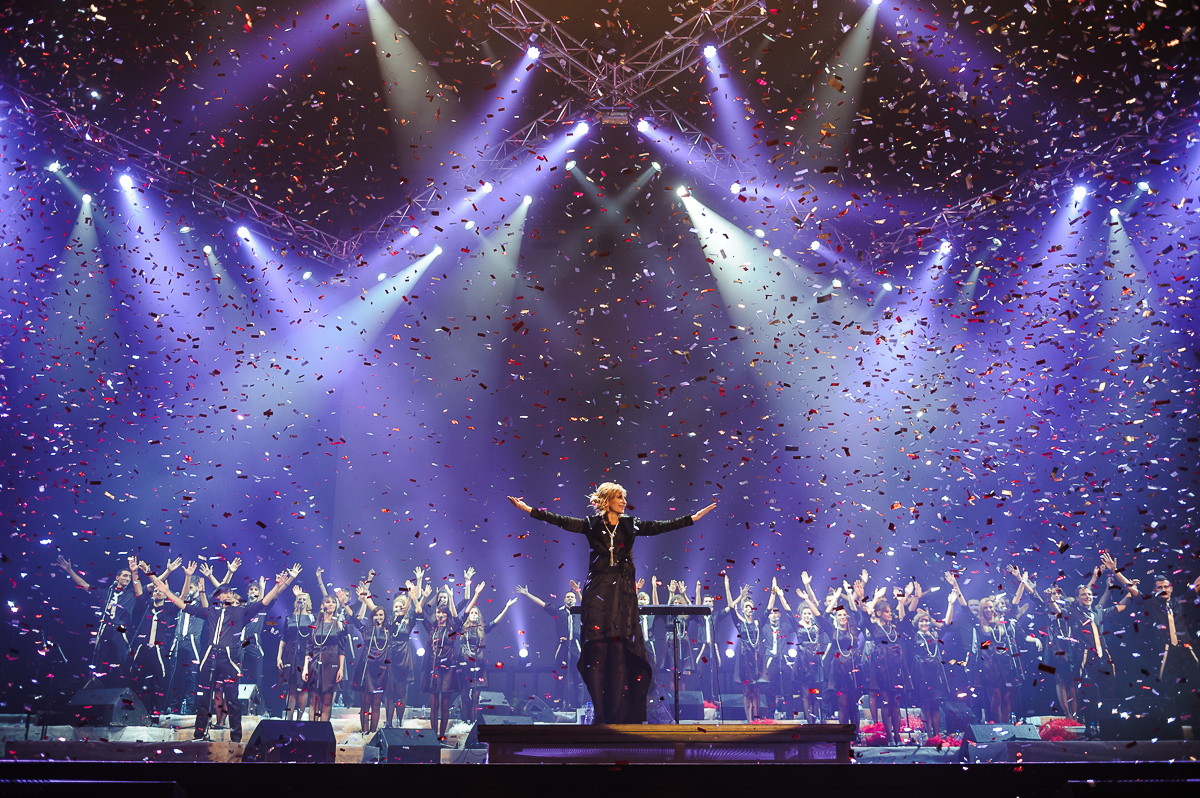 ---
Viva Vox
---

---
An authentic a cappella (voices only) choir formed almost ten years ago by a group of high school graduates who, together with their music teacher and conductor, Jasmina Lorin, wanted to continue the wonderful musical cooperation they had in their high school choir. By performing interpretations of pop-rock and alternative music, accompanied by beatbox, in their own unique way, they create magic on and off the stage. After being recognized in the public and the media by their mesmerizing sound, they have been gaining in popularity in Serbia, as well as the rest of the world.
At BELhospice Charity Ball, they will continue to stand out from the crowd and help us find magic in places where we haven't searched before.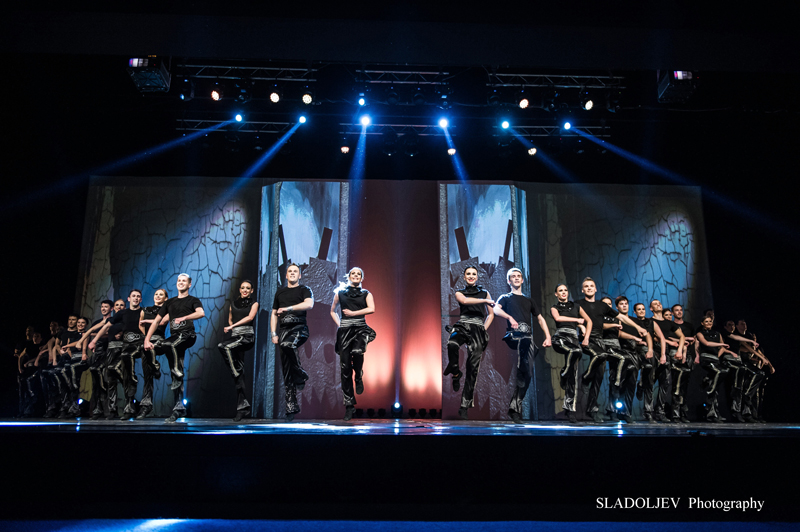 ---
Una Saga Serbica
---

---
The beauty of the Balkans, its history, heritage, culture and above all, its dances are an infinite source of inspiration for Una Saga Serbica. By combining steps, words, notes, colours and people, they form magical new perspective of the local culture, showing us the beauty of past times. Their show, through play, music, costumes, set design, takes us on a journey through time creating new tradition. United styles, visual effects, unique blend of modern choreography melts into a fusion of modern beauty of the Balkans presenting new form of artistic communication.
On November 26th they won't use any spells or tricks, but for sure you will be charmed.
THANK YOU
to our sponsors: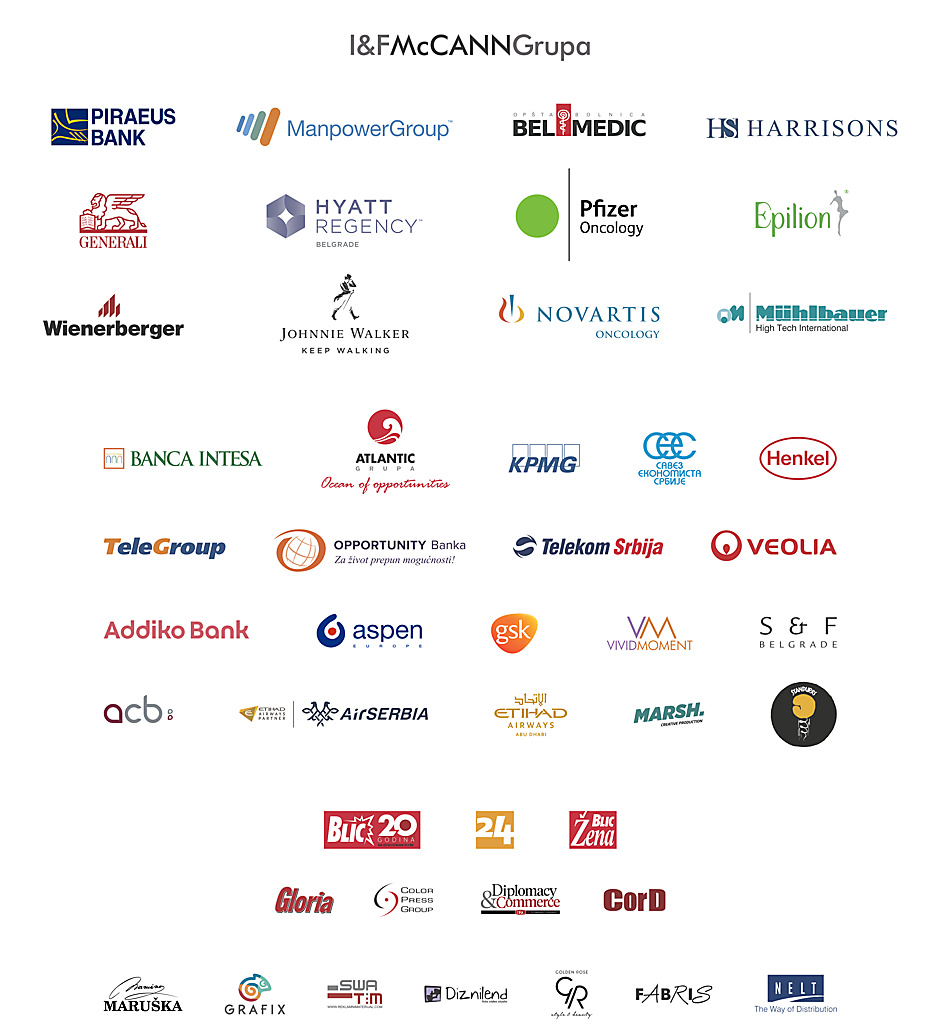 MAGIC IS IN YOUR HANDS
Live Auction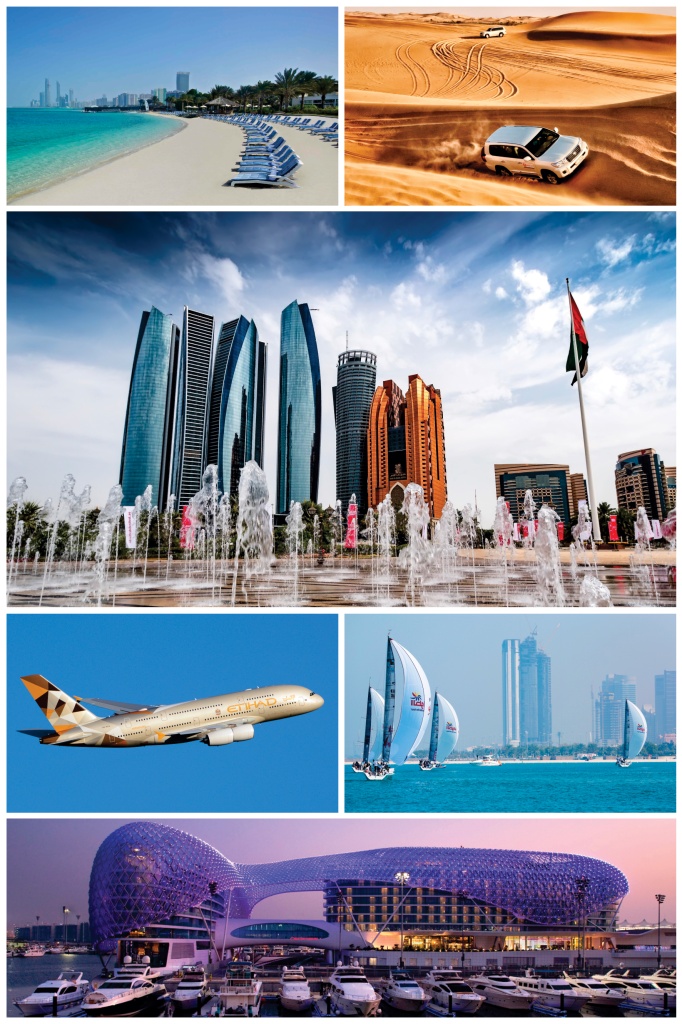 ---
Spend 4 magical days in Abu Dhabi with Etihad Airways
---

---
Fly with Etihad Airways to Abu Dhabi and enjoy all the riches it has to offer. Relax on sandy white beaches, explore maritime tradition and dine on exquisite culinary offerings along with visits to heritage attractions. Etihad Airways will not only provide you with 2 economy return tickets but also with a 3 night stay in a four star hotel on Yas island plus exciting sunset desert safari.
---
Hand-made Algozzini gold ring
with 52 diamonds
---

---
This unique piece was crafted by hand in the well known Italian jewelry house Algozzini, based in Turin. Made out of 18 carat gold with 52 white diamonds and divided in three concentric circles, this ring certainly stands out with its design and craftsmanship. The ring is generously donated by Mr. and Mrs. Simoncelli.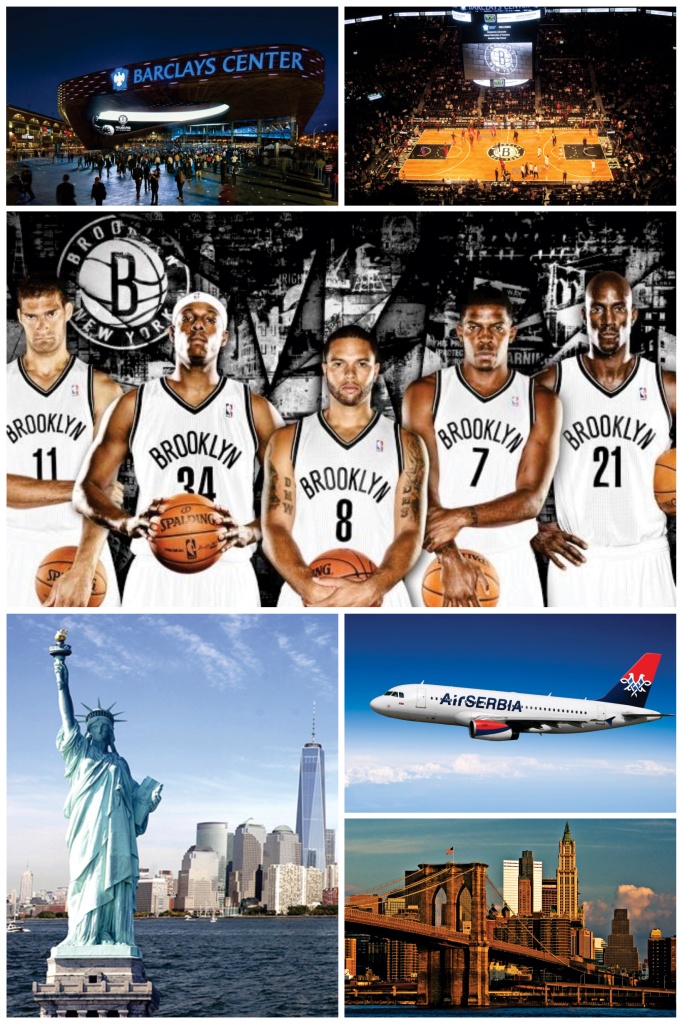 ---
Fly with Air Serbia to New York and experience the thrill of NBA game
---

---
With so many things to do and experience, New York City certainly can be called the city of excitement. One way to discover it is to go to Barclays centre and watch NBA match with Brooklyn Nets. To the auction winner, Air Serbia will provide two return economy flight tickets to New York City, Air Serbia's destination of the year, and NBA will provide two lower bowl tickets for a home game with Brooklyn Nets between January and April 2017.
---
A Gentleman's Evening in the Ambassador's Library
---

---
The winning bid buys A Gentleman's Evening in the Ambassadors Library for his (or her) self, with a friend, to enjoy the company of the esteemed Excellencies from the US, Italy, Germany, the U.K., Belgium and Canada. The Evening shall consist of witty conversation, hearty fare, good scotch.....perhaps a game of poker. The date to be mutually agreed upon, preferably sometime in the first quarter of the year.
SILENT AUCTION
best value amazing items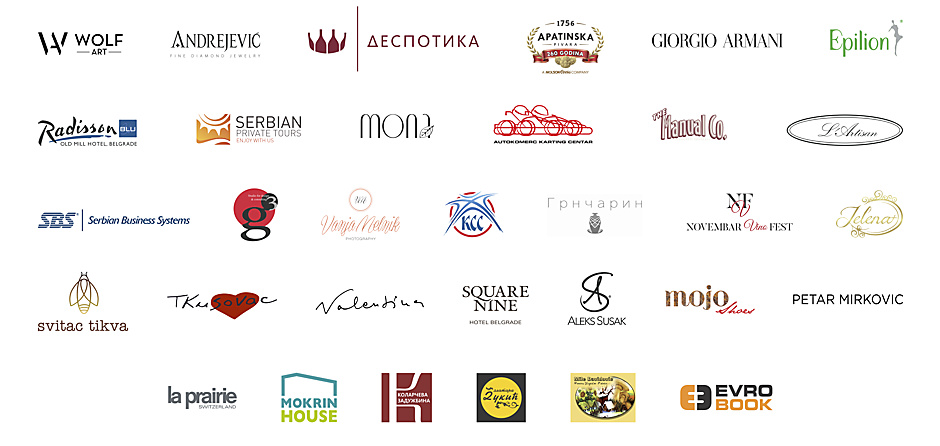 LOTTERY
time to try your luck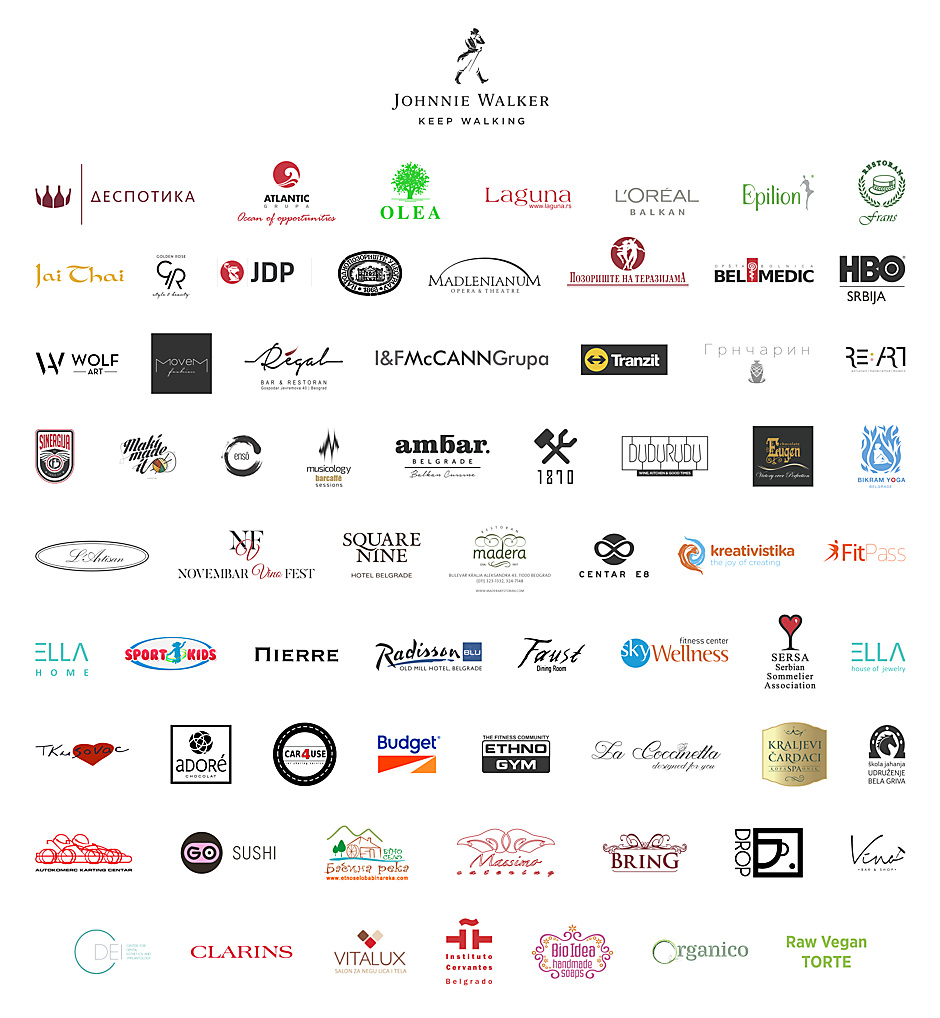 MAGIC WEEKEND IN HYATT
courtesy of Hyatt Regency Belgrade
---

---
Hyatt King / Twin standard room – single or double occupancy at EUR 99 – including breakfast, standard speed internet, 10% VAT and occupancy tax of RSD 151 per person per night

Additional Guest benefits:

20% discount on spa treatments
15% on Food and Beverage outlets
Free parking

Offer is valid for Friday (Nov. 25), Saturday (Nov. 26) and Sunday (Nov. 27) night.
---

---
For more information please call: +381 11 301 1234