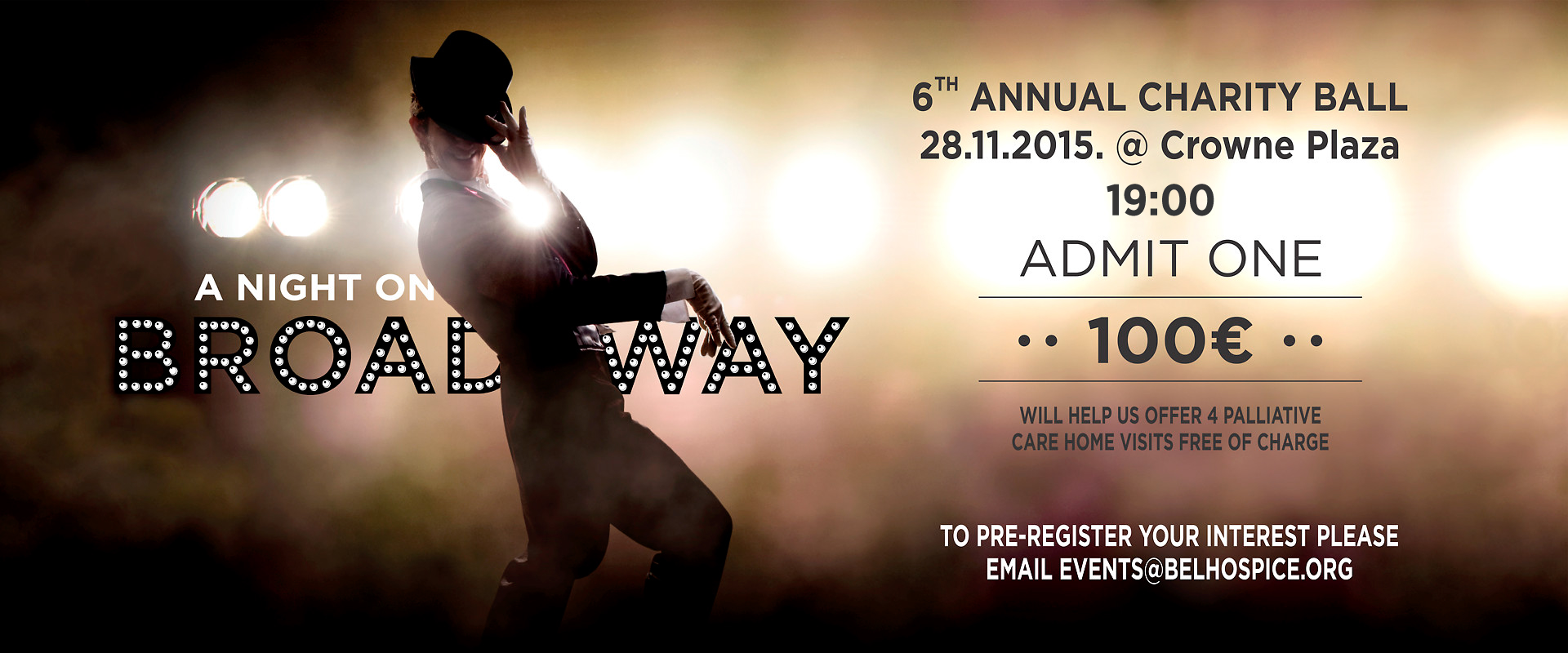 BELhospice
---

---

BELhospice and Terazije Theatre invite you the 6th annual charity ball celebrating the wonderful world of Broadway. During the evening you will enjoy a superb dinner accompanied by entertainment and surprises inspired by some of the greatest musicals. Terazije Theatre will honor us on this evening and perform for the first time off the theatre stage.

BELhospice introduced the concept of palliative care to Serbia and offered in its 11 years of existence free-of-charge care to over 1570 terminally ill patients. Palliative care aims to improve the quality of life of patients and their families when affected by cancer, offering medical care for the patients, social support, psycho-emotional and spiritual counseling for the patients and their families. Each year, more than 12,000 people need this type of support in their battle with an incurable illness in Belgrade. Less than 10% of them currently receive it. BELhospice believes that palliative care should be a human right. Our vision is of a future where all terminally ill patients in Serbia will receive proper care at the right time in order to live every moment with dignity, alongside their loved ones.
For more than 66 years Terazije Theatre is an exclusive home to some of the best known musicals in the world. In the last ten seasons, tickets for musicals like Gypsies Go to the Heaven, Mamma Mia!, Chicago, Zorba The Greek, Zona Zamfirova, Some Like It Hot, Producers are hard to find. That shouldn't come as a surprise as Terazije Theatre is the only musical theatre in the region and is famous for ensemble shows featuring more than 100 performers including drama ensemble, chorus, ballet and orchestra.
Charity Ball A Night on Broadway
presented by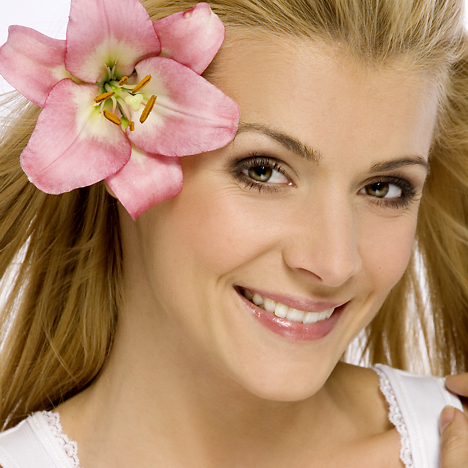 ---
Bojana Stefanović
---

---
Famous for leading roles of Cassie in the Chorus Line and Sugar in Some Like It Hot, Bojana has been a guest actress in Terazije Theatre since 2005. She has been also a member of the National Theatre in Belgrade since 2001, where she worked on numerous plays, and now has four titles on the current repertoire. Her voice can be heard in many TV commercials and cartoons and she played in various TV films, series and shows.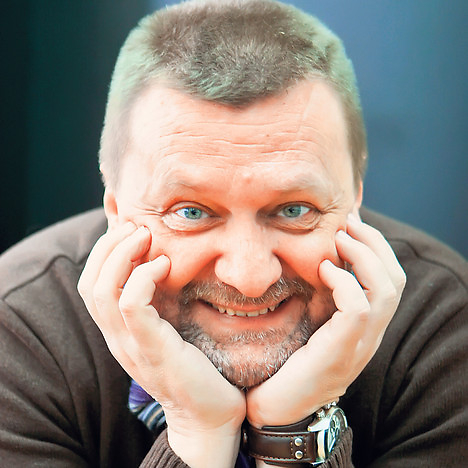 ---
Dragan Vujić Vujke
---

---
Famous to public for his TV and movie roles, Vujke is a familiar face for regular visitors of Terazije Theatre. Now a leading actor, he took part in more than 60 shows so far. His love of the acting craft and cinema has been memorized in 500 radio shows. He received numerous awards as well as for acting as for radio advertisement. As a director of synchronized Serbian version of animated movies like Shrek, Lion King , Cinderella, Madagascar, Vujke is exploring other parts of the craft.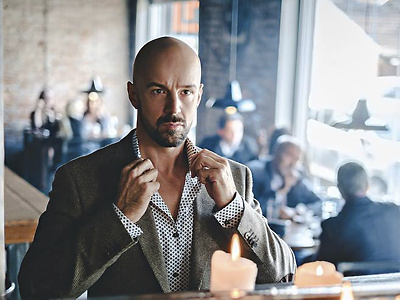 ---
Slobodan Stefanović

---
Slobodan is a leading actor in the biggest hits of Terazije Theatre like Mamma Mia!, Producers, Zona Zamfirova and Zorba the Greek. His career has been filled with various and interesting roles not only in theatre but in movies, TV shows and dramas as well. He has been awarded many prizes at festivals and by his home theatre.
---
Ivana Knežević
---

---
Ivana has been a part of Terazije Theatre since 2001. As a leading actress, she can be seen in Cabaret, Chicago, Gloria and Gypsies Go to the Heaven and in smaller parts in Mamma Mia!, Zona Zamfirova and many more. Music plays important part in Ivana's life as she took part in numerous music festivals and had distinguished music career.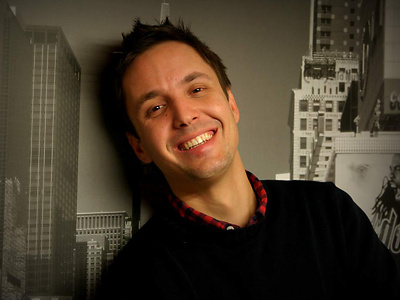 ---
Žarko Stepanov
---

---
Grease, Victor Victoria, Mamma Mia!, Gypsies Go to the Heaven, Glavo Luda, Ženiddba I udadba are just a few hit musicals where Žarko can be seen on the stage of Terazije Theatre. As a host of the radio show, he is keeping all of us alert on morning commute to work.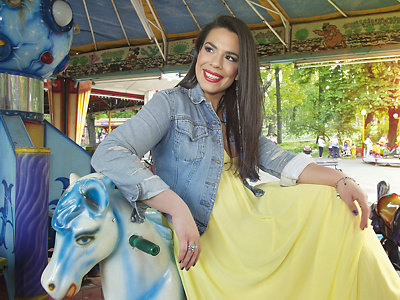 ---
Dušica Novaković
---

---
If you are a fan of animated movies, you have probably heard Dušica's voice in cinema. She is often engaged in Serbian synchronization of popular movies like Lion King, Cinderella, Madagascar, Planes, Frozen, Sherman and Mr. Peabody. On the stage of Terazije Theatre, she can be seen in Chicago, Grease, Glavo luda, Gypsies Go to the Heaven, Mamma Mia! and few more.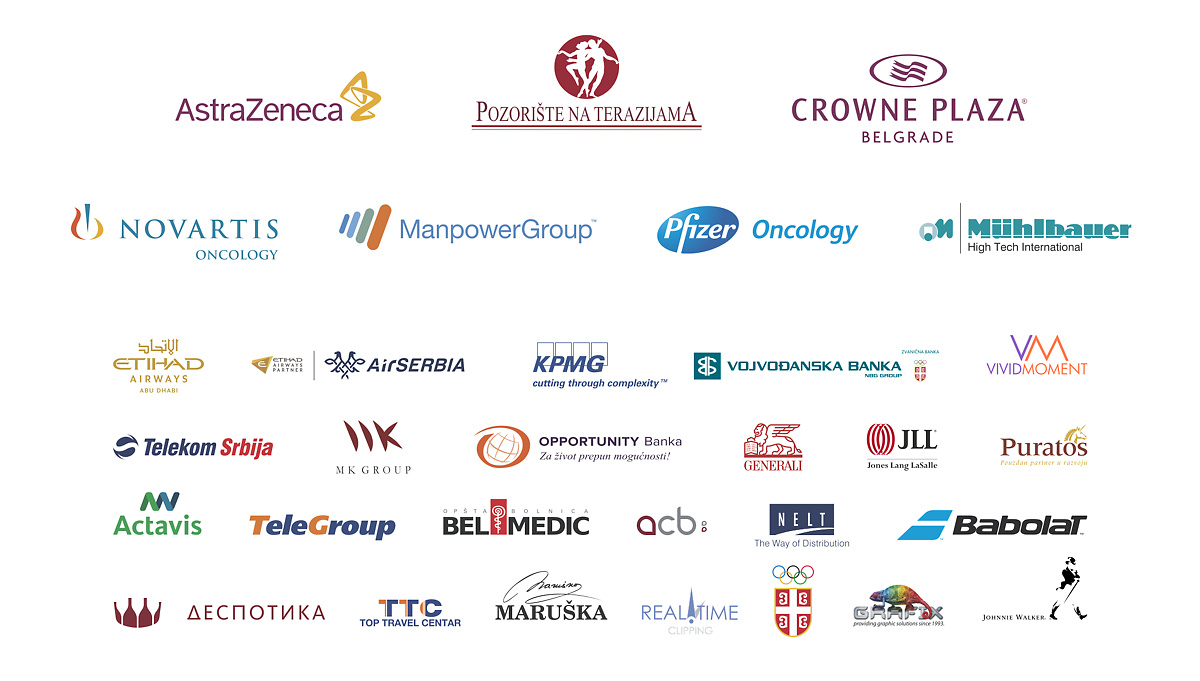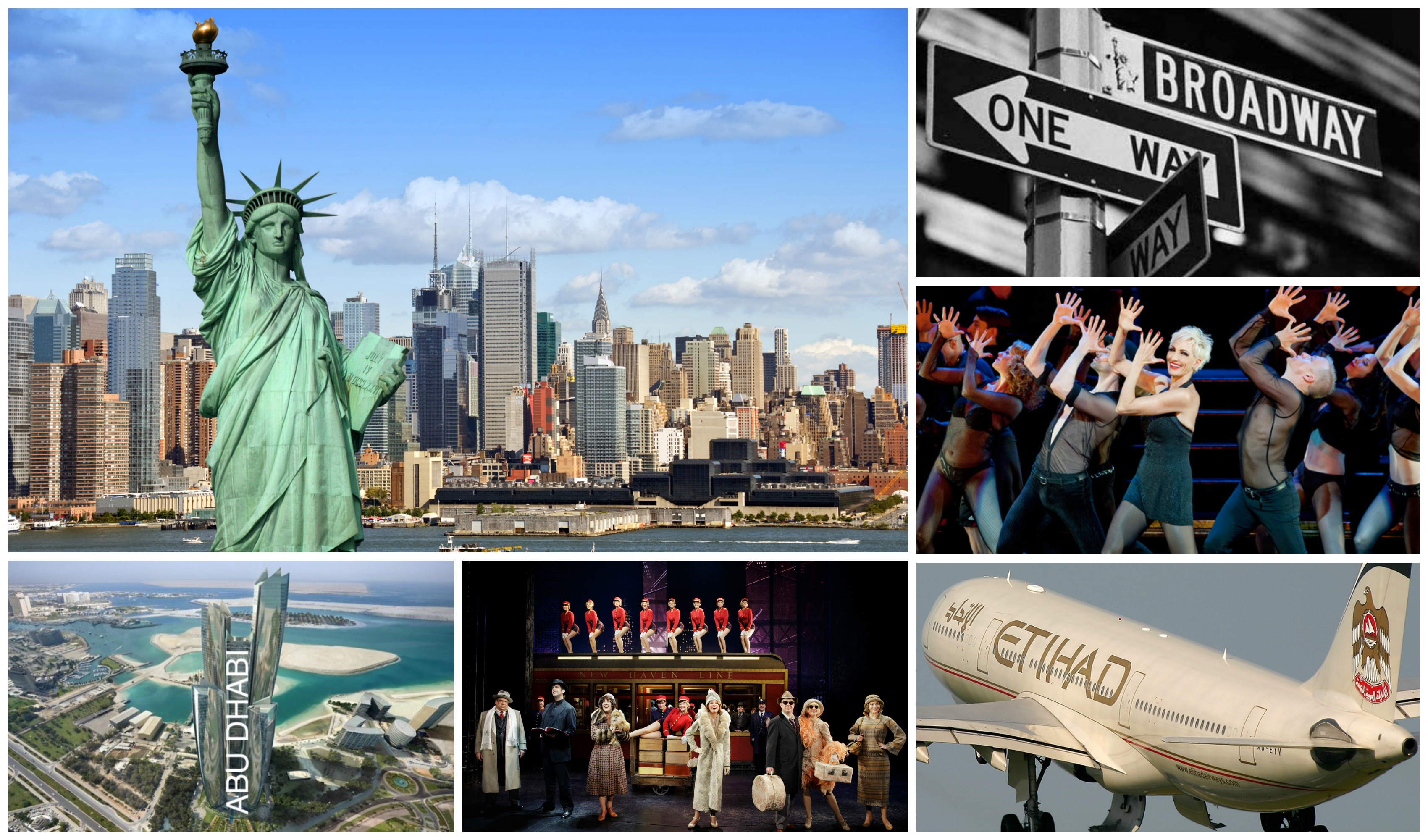 ---
Fly with Etihad Airways to New York and experience the magic of Broadway
---

---
The excitement of Broadway appeals to so many individuals, for not only New Yorkers but to all who are visiting the city for the first or even the tenth time. Any trip to the City warrants the purchase of Broadway tickets to see one or even several shows. BELhospice has provided you with two economy class tickets to NY courtesy of Etihad Airways via hub in Abu Dhabi and two tickets for one of the Broadway shows courtesy of Top Travel Centar. You'll have a chance to enjoy the magic of Broadway and witness all the fantastic performances that grace the Broadway stage throughout the year. During transit, along with free transport from and to airport, you'll be afforded with complimentary two night stay in Abu Dhabi which can be used only once either on your way to NY or back.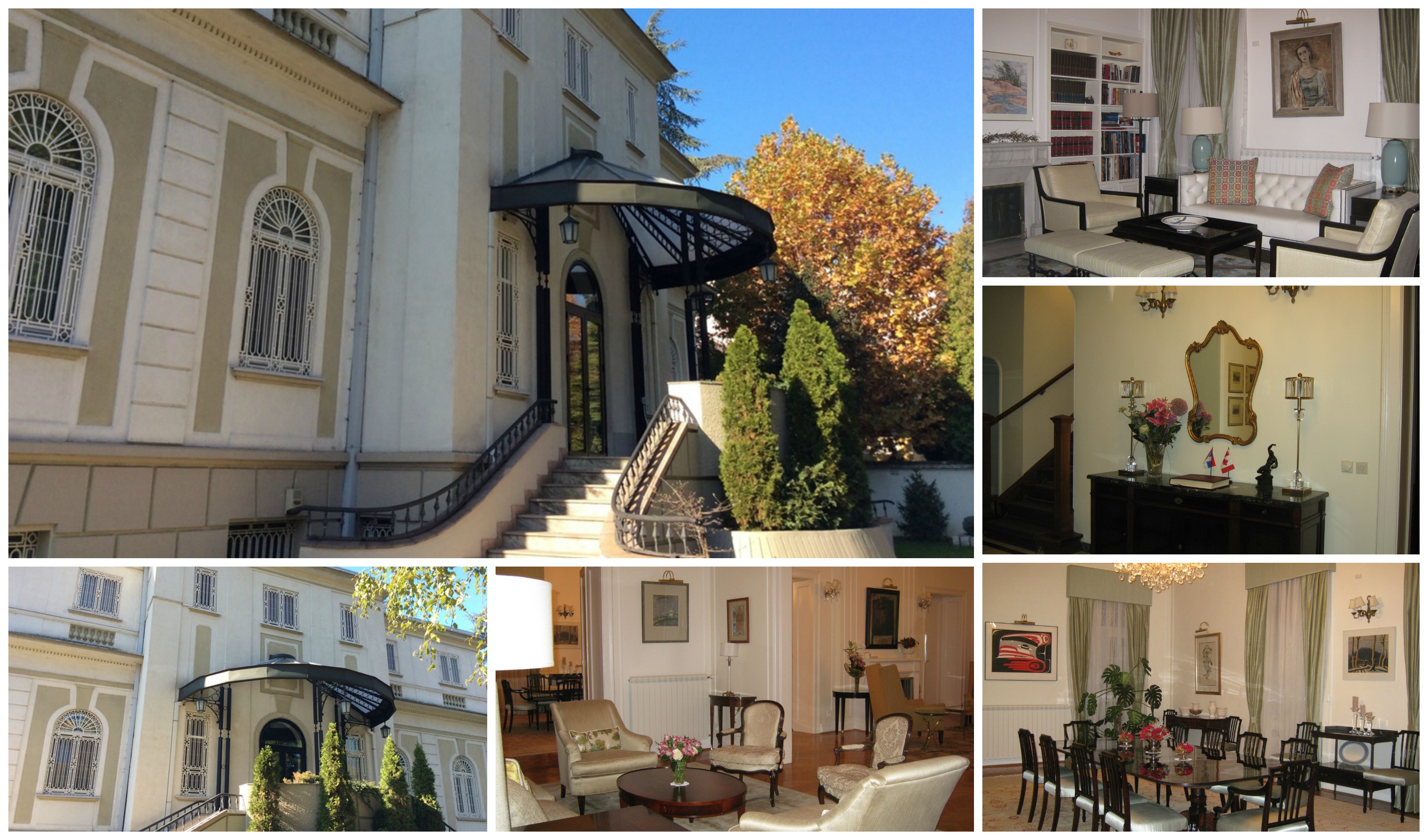 ---
Dinner at residence of Canadian Embassy to Serbia for 10 people
---

---
Experience the gracious hospitality of His Excellency the Ambassador of Canada to Republic of Serbia and reward yourself to host up to 10 guests for your own dinner party at the Canadian Official Residence (with H.E. Mr. Philip Pinnington and Mrs. Pinnington) during the period between February-June 2016. Enjoy pre dinner cocktails with hors d'oeuvres in the reception room and delightful cuisines at diplomats dining room followed by coffee, tea or digestive in the saloon after dinner.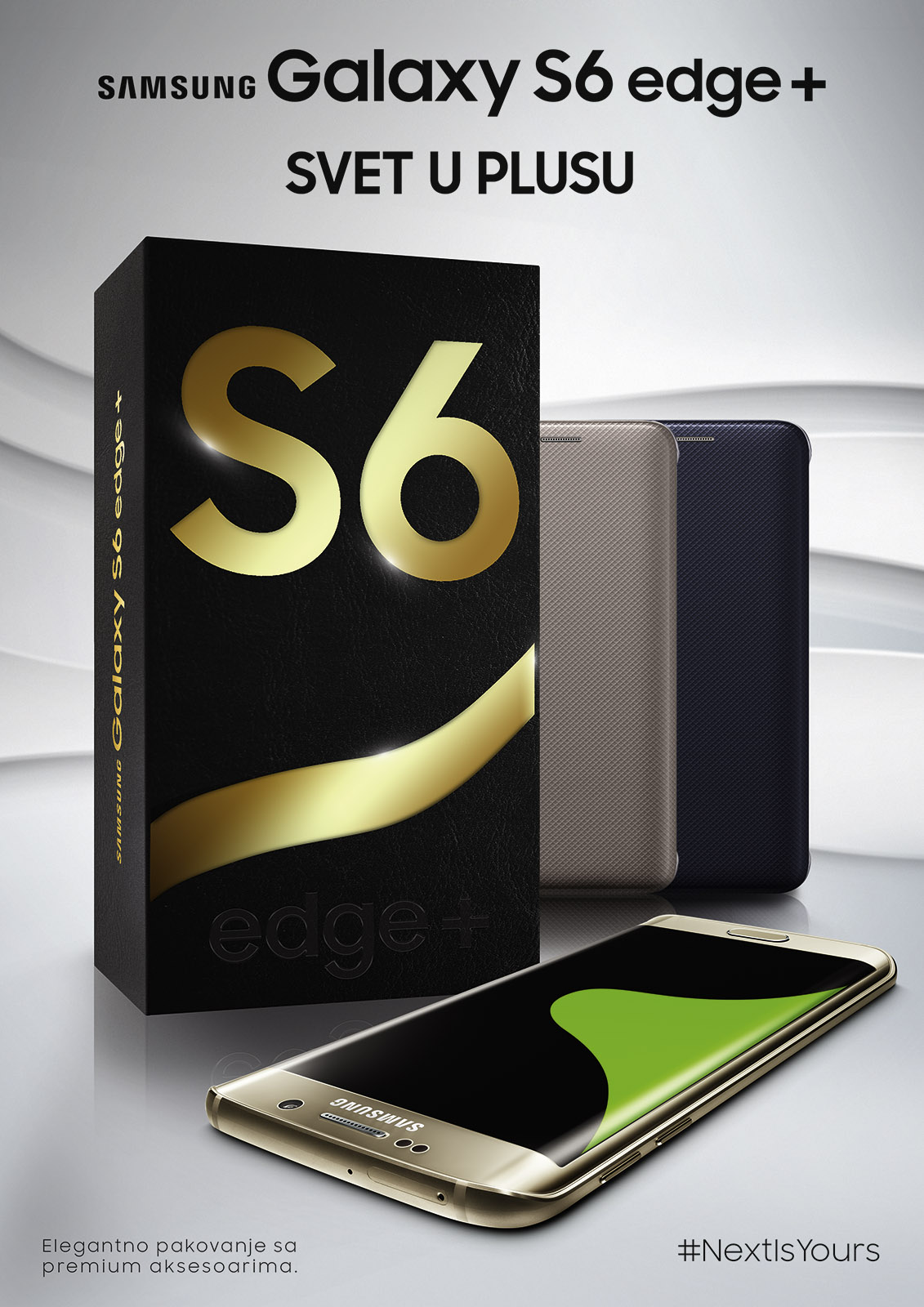 ---
Samsung Galaxy S6 edge+
---

---
Samsung company brings you premium package of the latest Galaxy S6 edge+ smart phone. Exclusively for you, presented in a special package, golden Galaxy S6 edge+, with 2 covers which fit perfectly and with a uniquely made thank you note for your purchase. Award yourself and enjoy the timeless design of this device with double curved edges, the latest technology, powerful features and exceptional multimedia performances.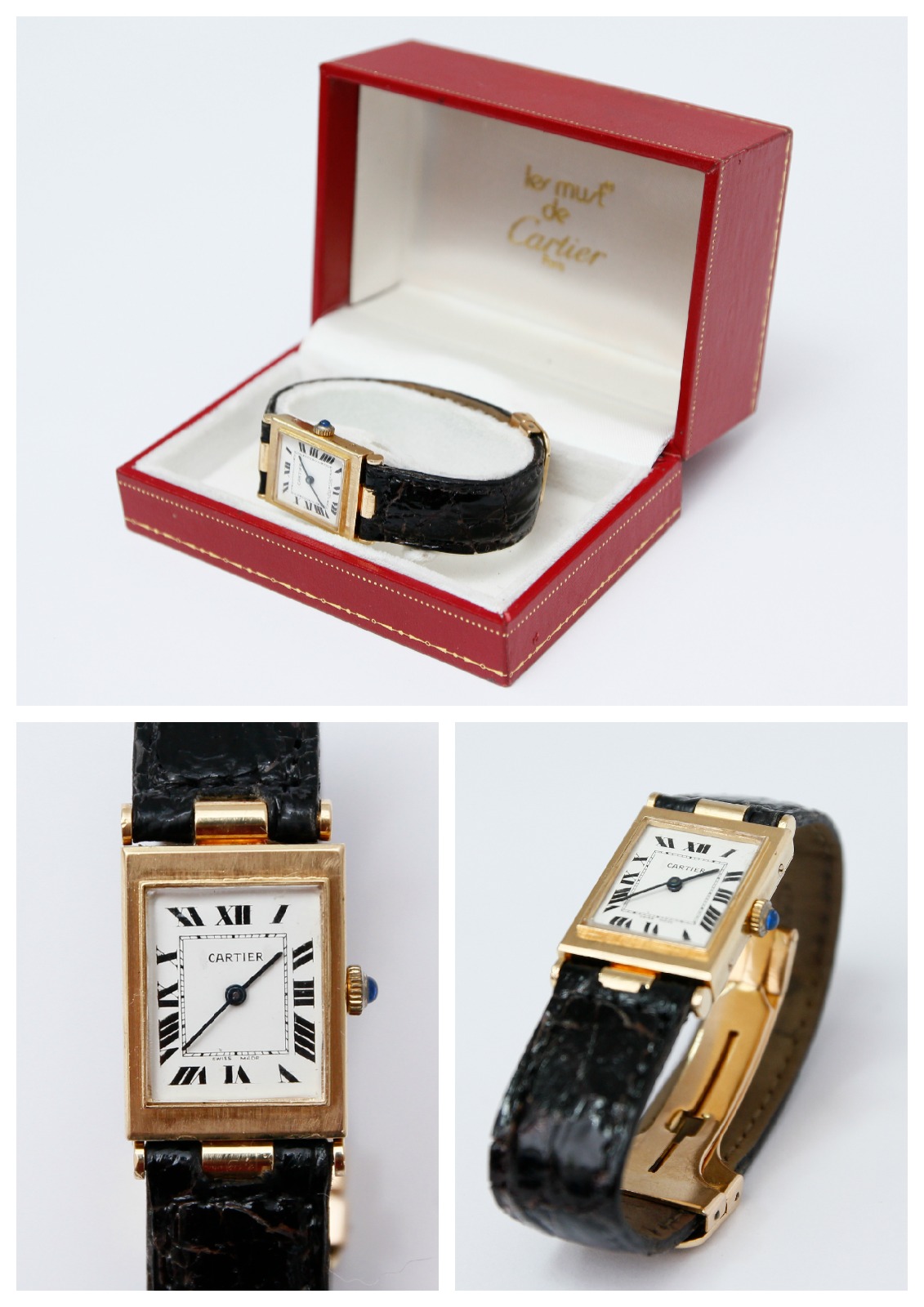 ---
Antique Cartier watch
---

---
The Tank, the most important Cartier model, is unmistakable. Made in 1950s, this is a 18 carat gold watch with original crocodile bracelet with white enamel and blue sapphire closure. This vintage piece is going to be an amazing addition to a private collection of antique lover. Courtesy of Mrs. Letizia Simoncelli.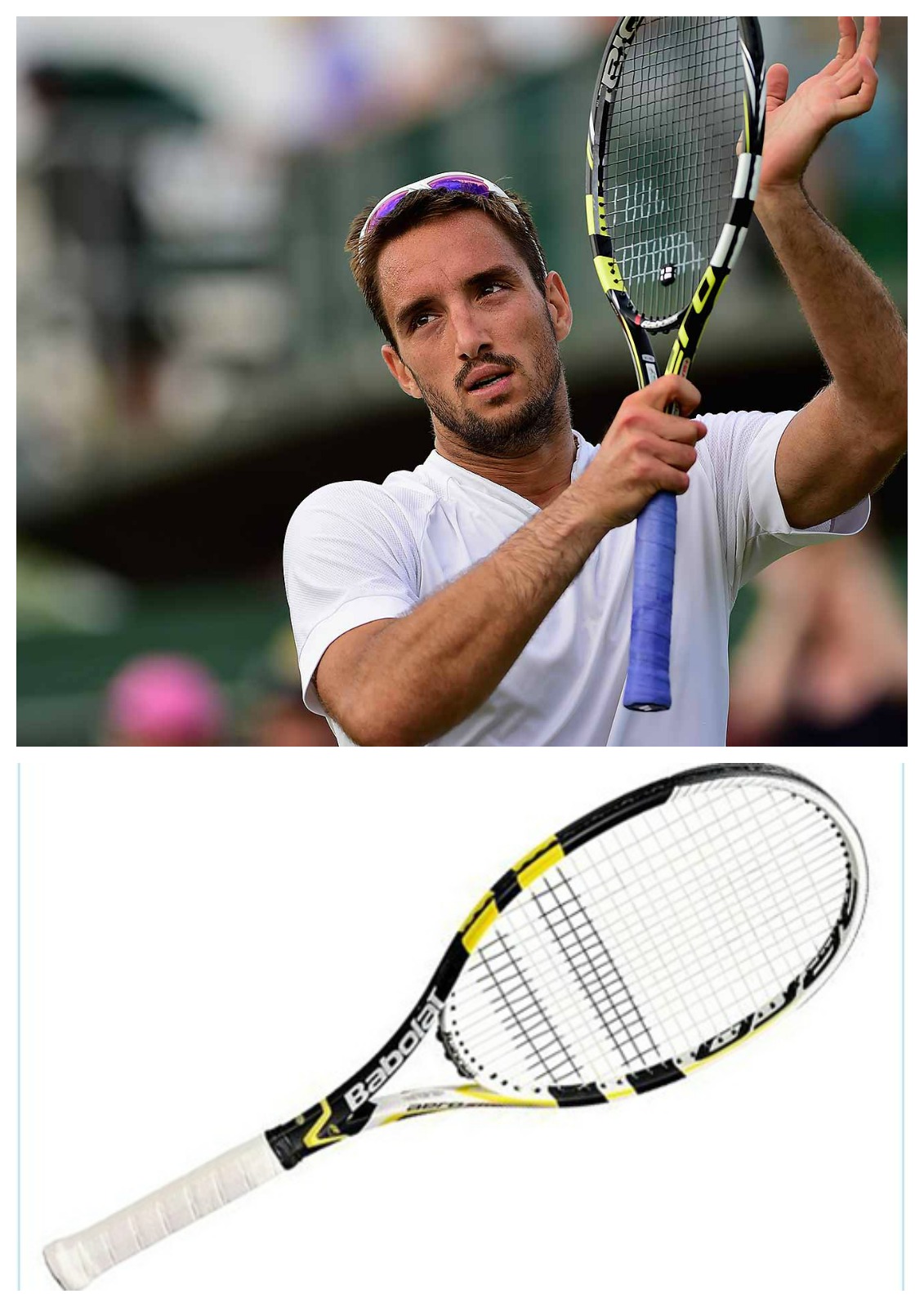 ---
Train or play with Viktor Troicki and Babolat

---
During 2016, the auction winner will have a training session or a match with Victor Troicki along with Babolat racket signed by Victor to mark this special occasion. Babolat, a company with headquarters in Lyon, was founded in 1875 and is considered the oldest company specialized in tennis. A unique racket model is used by Victor in his every day practice and matches. Weighing 300 grams, the racket has all the technological innovations for a more precise and better game. Babolat will provide you with the certificate of authenticity.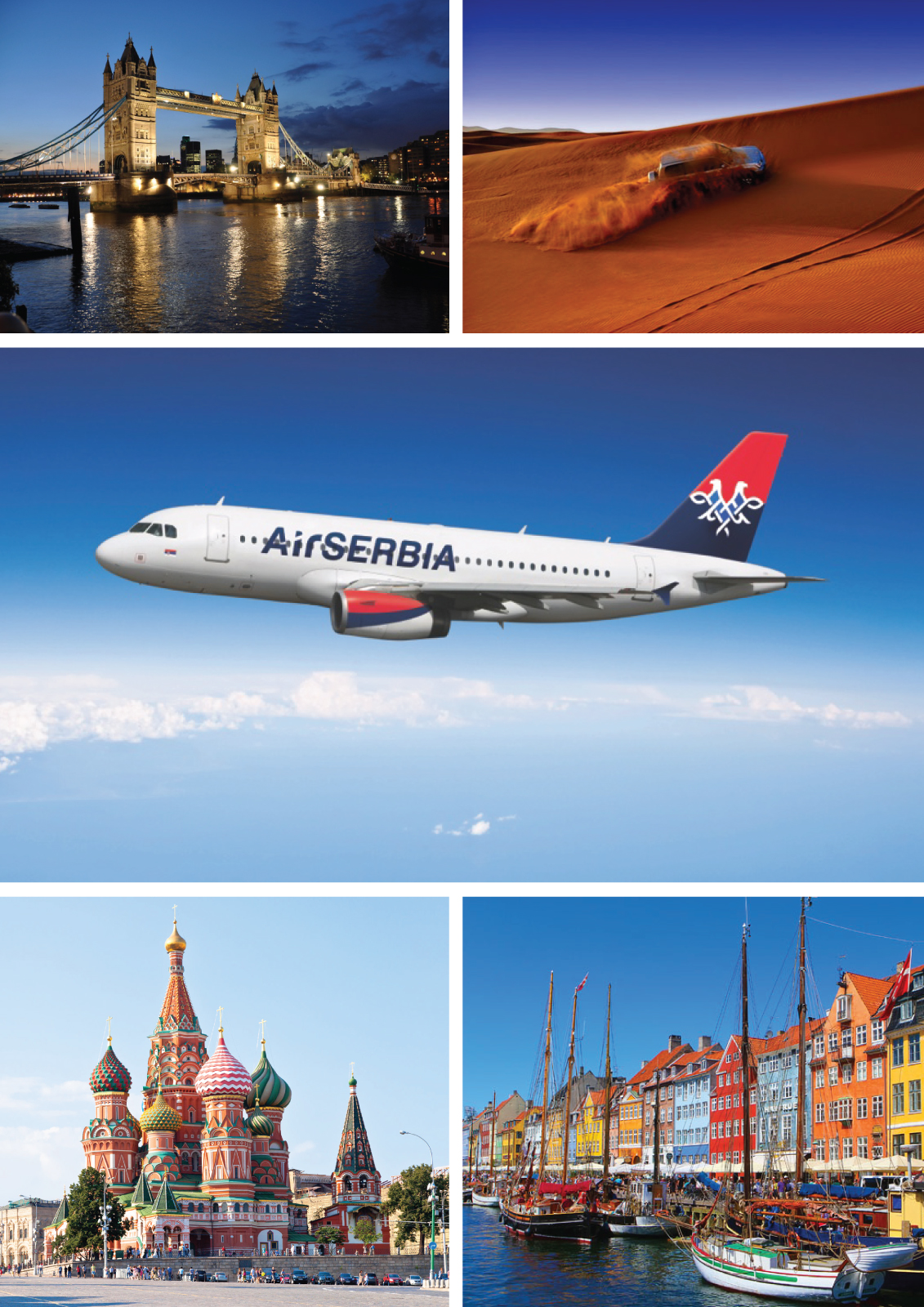 ---
Two tickets to any destination with Air Serbia

---
Have you thought of watching Aurora Borealis in Moscow? Or maybe spending New Year's Eve cruising Amsterdam's canals? How about Abu Dhabi and some tennis along with desert adventure? Make a first step and raise your hand! Two return tickets, courtesy of Air Serbia, to any destination they are flying to directly from Belgrade until March 26th 2016.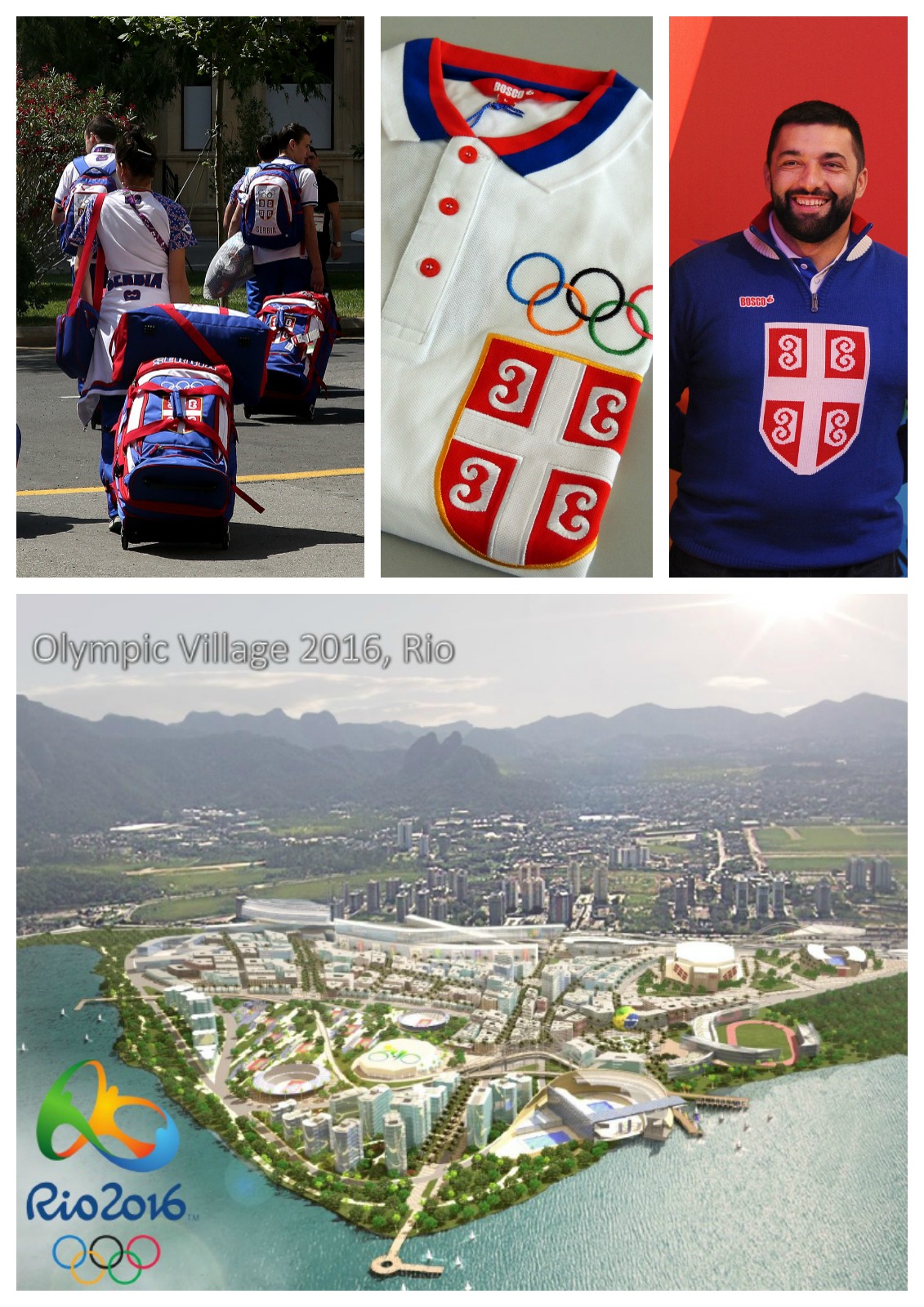 ---
A day with Serbian Olympians in Rio 2016
---

---
Olympic Committee of Serbia will give the auction winner a chance to spend a day with the Serbian Olympic athletes, including a visit to the Olympic Village in Rio de Janeiro, as well as an opportunity to meet members of our team and have a lunch with them in the restaurant of the Olympic Village. The auction winner will also receive a package of official uniform and jersey of the Olympic team of Serbia, which is made out of items ranging from handbags and backpacks, over sweatshirts, sweaters, different T-shirts, gloves, scarf, hat, etc. These items aren't available in sale.